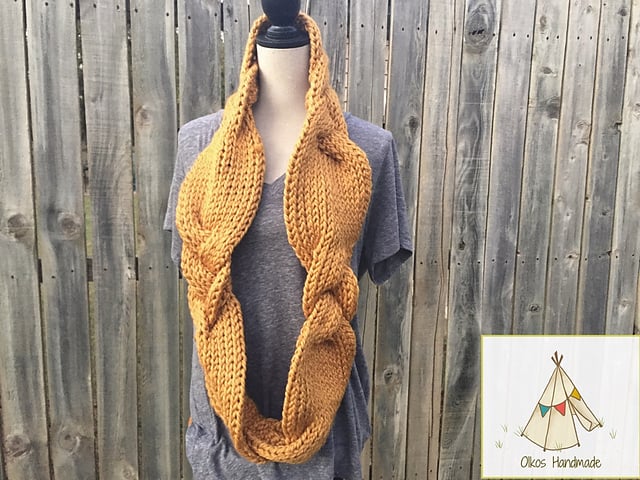 Braided Infinity Scarf/Cowl
Several of you loved the braided scarf but wanted it as an infinity scarf...so here it is.
This piece is so warm, cozy and soft. It is 6 ft long but is a continuous circle. It has 6 braids worked throughout the length of the scarf.
The braided scarf looks great with the twisted turban if you are looking for a matching ear-warmer. A braided ear-warmer made in the same yarn is coming soon.
You can have this piece worked in a wool blend or vegan yarn. There is something for everyone.
I can always make this piece to for younger ages if you are interested please contact me.
Enjoy!